Nightlife in France
France has a wide range of entertainment venues for nightclubs and bars. In Paris, as well as in the capital city, there are many types of entertainment designed to suit all tastes. France is a country where the people için live to live ". The French like nightclubs and there are plenty of nightclubs in France. Although most places in Paris do not have an entrance fee, beverage prices are generally more expensive. You must be over 18 to log in.
There are many different types of nightclubs that play different types of music and are decorated in different styles. Hiphop and electronic style nightclubs are generally popular for younger generations (18-25 years). People between 25-40 years of age prefer jazz and rock style nightclubs. Nightclubs usually open at 10 in the evening and remain open until 5 in the morning.
France has a very common café bar culture and there are thousands of bars and cafes throughout the country. The bars are very popular and ideal for those who want to have a drink or a friend's meeting. Most bars are open 24 hours a day and 7 days a week. Although the most popular theme bars in the capital are on jazz, there are several bars from raggae to techno.
Nightlife in Paris
Even though France's nightlife is spread throughout the country, the capital, Paris, is the region where France's nights are most enthusiastic: Parisians love to have fun! Dance shows and live performances take place in nightclubs throughout the city. You will never forget your night adventures in Paris, the capital of art and love.
If we look at Paris nightlife, we can divide the city into three parts. Paris's most famous avenue, the Champs-Elysees, has popular nightclubs and bars in the area, but the fun turns around as a puffy companion. Places of interest in Bastille are more affordable, and young people mostly prefer it. In the Pigalle area, there are places where you can watch extraordinary and provocative dance performances.
You may find it difficult to find places in Paris nightclubs on weekends, and you need to be well-dressed for many places. Most places do not accept clothing styles such as sneakers, T-shirts and jeans.
The answer to the question nereye Where to go on Paris nights? Bağlı depends on what kind of entertainment you expect, never ends at midnight in Paris and finds a place for every taste.
Duc des Lombards
If you want to watch quality performances with great melodies of jazz in Paris and sip your delicious drink, Duc des Lombards is your address. The cost of the events here is an average of 23 euros and the most talented local jazz musicians in Paris take the stage. You can also eat in the place. The Duc des Lombards is open from 19.00 to 23.30.
Duc des Lombards is centrally located, you can go there using both the RER and the bus. Line number 67, 69, 70, 75, 76, 58, 81, 21, 72, 74 and 85 buses leave at Chatelet stop; If you are going to use RER, you have to choose A, B and D lines.
Address: 42 rue des Lombards 1st, 75001 Paris, France
Phone: +33 1 42 33 22 88
I Badabo
Badaboum is considered one of the best night clubs in France, where you can immerse yourself in the rhythm of DJ with popular and good songs from the electronic music genre. Badaboum also has special events for weekends and there is also "Secret Room" for special nights.
Badaboum Tuesdays, Wednesdays and Sundays 19.00-02.00; Thursdays, Fridays and Saturdays are also open from 19.00 to 04.00.
You can go to Badaboum'a by using the lines 1, 5 and 8 of the Metro.
Address: 2 bis rue des Taillandiers 75011 Paris, France
Phone: +33 1 48 06 50 70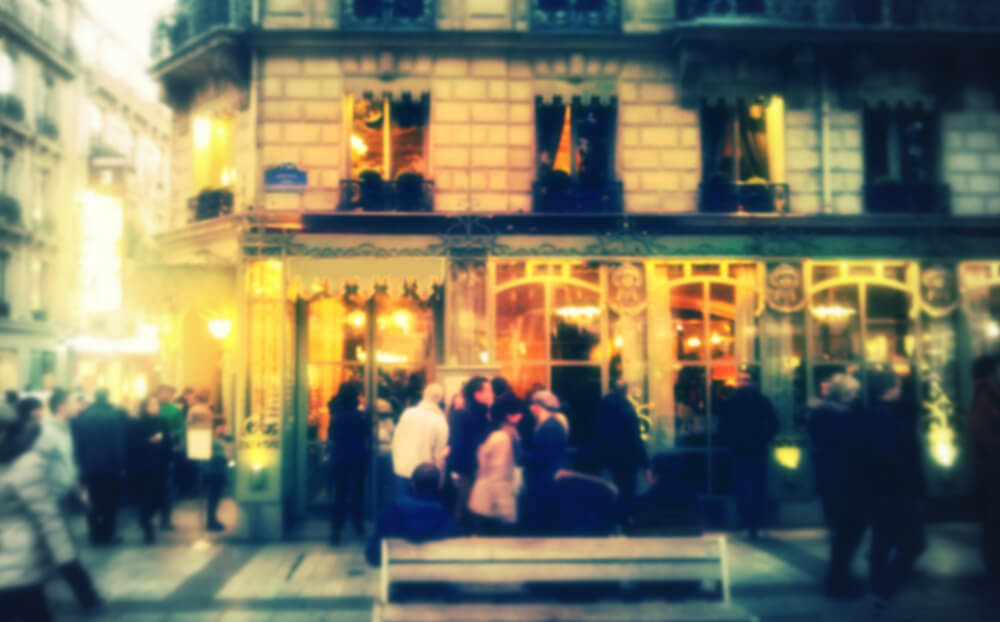 Le Lido
If we are talking about French nights; apostasy Enchanting dance performances are held at weekends in Le Lido, France's most famous cabaret place. Watching talented dancers from France accompanied by excellent drinks and delicious appetizers will be one of the unforgettable moments of your Paris vacation.
At Le Lido, dresses are important and you are not allowed in everyday clothes. The venue opens at 19.00 and the entrance to the show hours becomes very crowded. If you don't want to wait in the queue, we recommend you go to Le Lido early.
You can go to Le Lido by using line 1 of the metro, you have to get off at the George V stop. If you are taking a bus, you should take the lines 42, 73, 83 or 93 and get off at the Champs-Élysées Clemenceau stop.
Address: 116 Avenue des Champs Elysees, 75008 Paris, France
Phone: +33 1 40 76 56 10
Club Raye
Club Raye, where you will be fascinated by the magnificent atmosphere in Paris night life and cannot hide your astonishment in the face of its aesthetic decor; One of the best bars in the world. Every detail has been designed by a creative mind in the place where art meets entertainment and also the most talented artists of Paris are performing here.
Club Raye is open from Monday to Wednesday from 17.00 to 00.00 and from Thursday to Saturday from 17.00 to 02.00. The place is closed on Sundays.
You can go to the place by using line 3 of the metro, you have to get off at the Sentier stop.
Address: 26 Rue Dussoubs 75002 Paris, France
Phone: +33 1 40 13 72 93
Anto's Paris
You can use the Anto's Paris service to experience Paris nightlife in a safe and fun way. If you want to hang out like a Parisian literally from popular places to hidden treasures accompanied by guides who know Paris in the palm of your hand, all you have to do is set the reservation date.